Learning should be fun.
If you're not excited by what you're learning, then something's wrong.
Technology has improved our experiences in almost every domain, yet the best technology has to offer in education is digital textbooks, online courses, and learning management systems. Technology is failing education.
My goal is to empower teachers and students by using technology to
Reduce the costs of mistakes
Making mistakes is what lets students learn, and technology has the ability reduce the costs of those mistakes.
Provide immediate feedback
With technology, choices have immediate results allowing students to match the decision with the consequences.
Improve social interactions
Students learn from one another, so it's important to increase social connectivity and technology does that well.
At arludo, we create games that excite students about learning and allow educators to see how their students are thinking and learning.
We approach this through four different types of games.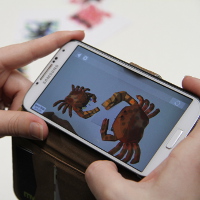 Single Player
Single player games allow students to compare their progress against one another, offering real and valuable feedback. Educators can also see how what students don't understand and can reinforce these ideas in class.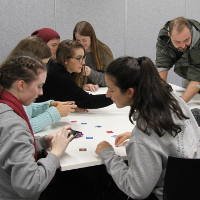 Multi Player
Multi player games allow students to learn the rules of a system by competing against one another. Data can also be displayed in class to allow discussion about the different strategies.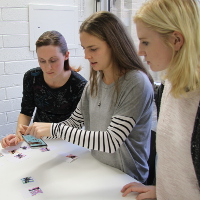 Groups
Our group games allow students the opportunity to perform experiments together, mimicking real science. Students learn in real time and don't need to wait days or weeks for results.
Problem-based learning
We create problem-based learning experiences that allow students to work together to solve problems in an engaging storyline. These games teach lateral thinking and cooperative skills using an intuitive framework.